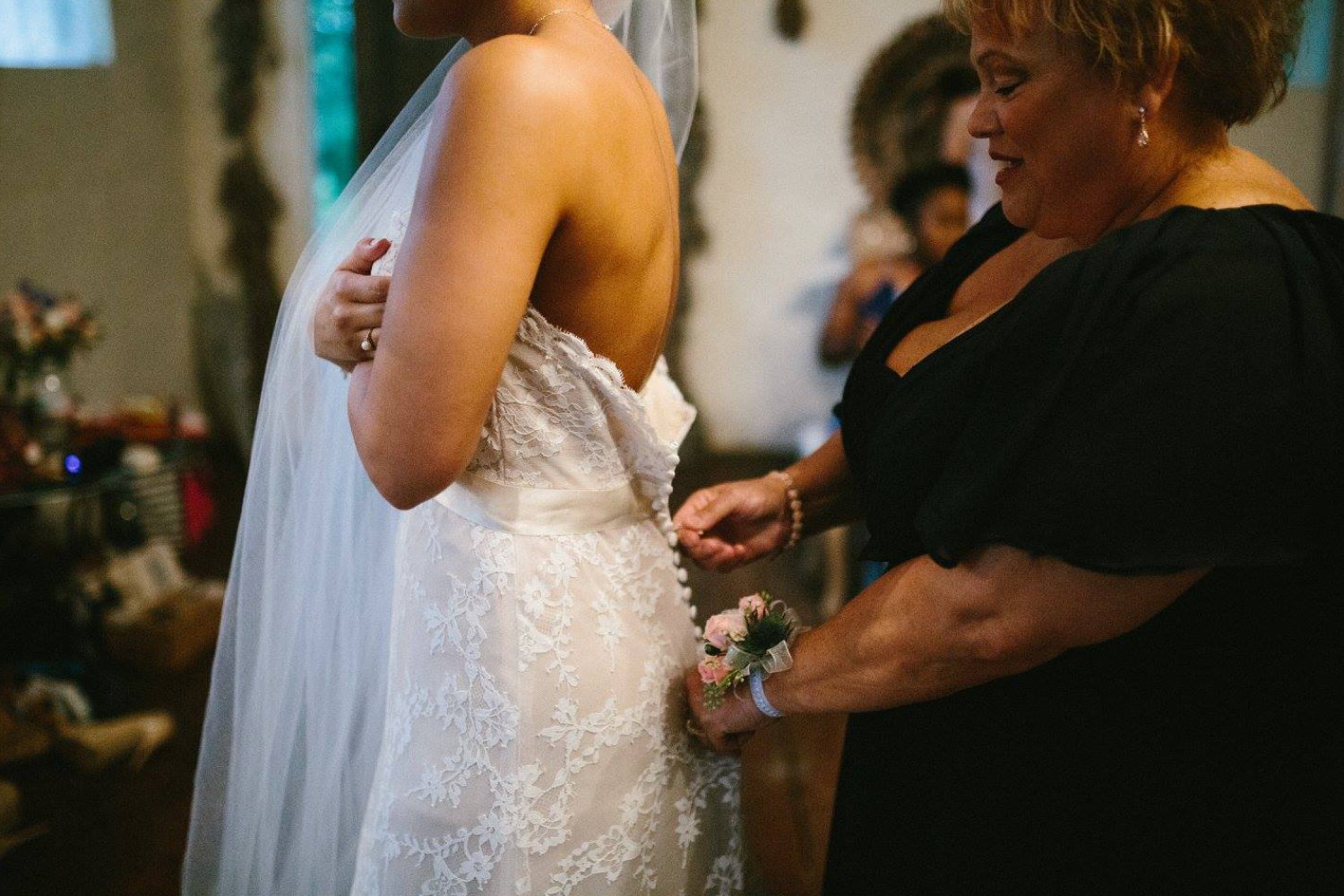 Should You Hire a Wedding Coordinator?
If you're like most, you've envisioned this magical day in your head for quite some time now.
Let's set the scene: It's your wedding day. You're hanging out in the bridal suite with your squad, sipping mimosas and reminiscing on that time when you thought you'd never get married. That's when your Aunt Linda barges in to ask you a question. "Hey hun, what table does the cream 90×156 linen go on?" Record scratch.
Odds are that's not something you want to be worried about on your wedding day. That's why you need the help of a seasoned professional to help execute your wedding. They know the ins and outs, have established relationships with your vendors, and know what it takes to truly bring your vision into fruition.
But before we dive in, let's break down the difference between a coordinator and planner.
A wedding planner works with you throughout the entire planning process. In short, they're there to map out the logistics, communicate with vendors, negotiate contracts, and execute the wedding the day of. They'll help keep track of your budget, develop a timeline, and in most cases provide design and styling services. They'll also set you back a couple of thousand dollars.
With a wedding coordinator, you plan the wedding and they bring it to life. While still logistically focused, a wedding coordinator is much less hands-on, but much more cost-effective. He or she will step in about 2 months before the wedding to help you tie up any loose ends.
A coordinator is there to help execute what you've envisioned. Many couples enjoy mapping out all the details leading up to their big day, but they want a seasoned pro to help execute. That's were coordinators step in. Much like planners, most coordinators will provide a timeline and in some cases a layout.
4 Reasons to Hire a Coordinator
1. You've planned your wedding, but you want to be chillin' out, maxin', relaxin' all cool on your wedding day.
That was a Fresh Prince reference for those who didn't get it. All joking aside, you're going to be a bundle of nerves on your wedding day, that last thing you need is to be worried about what table the 90×156 linen goes on—It's the 8-foot table in case you're wondering. Let a coordinator worry about that, while you sip on mimosas with your squad!
2. You want a seasoned pro to make sure you have all your bases covered. There are a lot of moving pieces involved with planning a wedding. What time is the caterer coming? Are they providing silverware? Does the DJ know what songs to play? Who's bussing the table? Is the bar staff bringing mix-ins? A good coordinator will make sure you've covered all the bases prior to your wedding day, and on the day of he or she will make sure it's all executed seamlessly. While you, your squad, and Aunt Linda relax and get ready.
3. This isn't their first rodeo.
The fact of the matter is, you'll only have to plan and execute one wedding. Coordinators do this every weekend. They know the little details to look for that many others may miss—no offense Aunt Linda. Don't leave all of your hard work up to chance. Hire a professional to execute your vision.
4. It's cheaper than hiring a planner.
Hey, we get it. Weddings are crazy expensive. Many people simply do not have the budget for a full-service wedding planner. Wedding planners are typically much more expensive than coordinators. That's why many couples opt for the more cost-effective option, which is to plan their own wedding and hire a coordinator to tie up any loose ends and execute their vision.
Our staff at Simply Golden Events has coordinated hundreds of Nashville weddings. We know what it takes to pull off a successful wedding. Let us help you. Schedule your free consultation today!