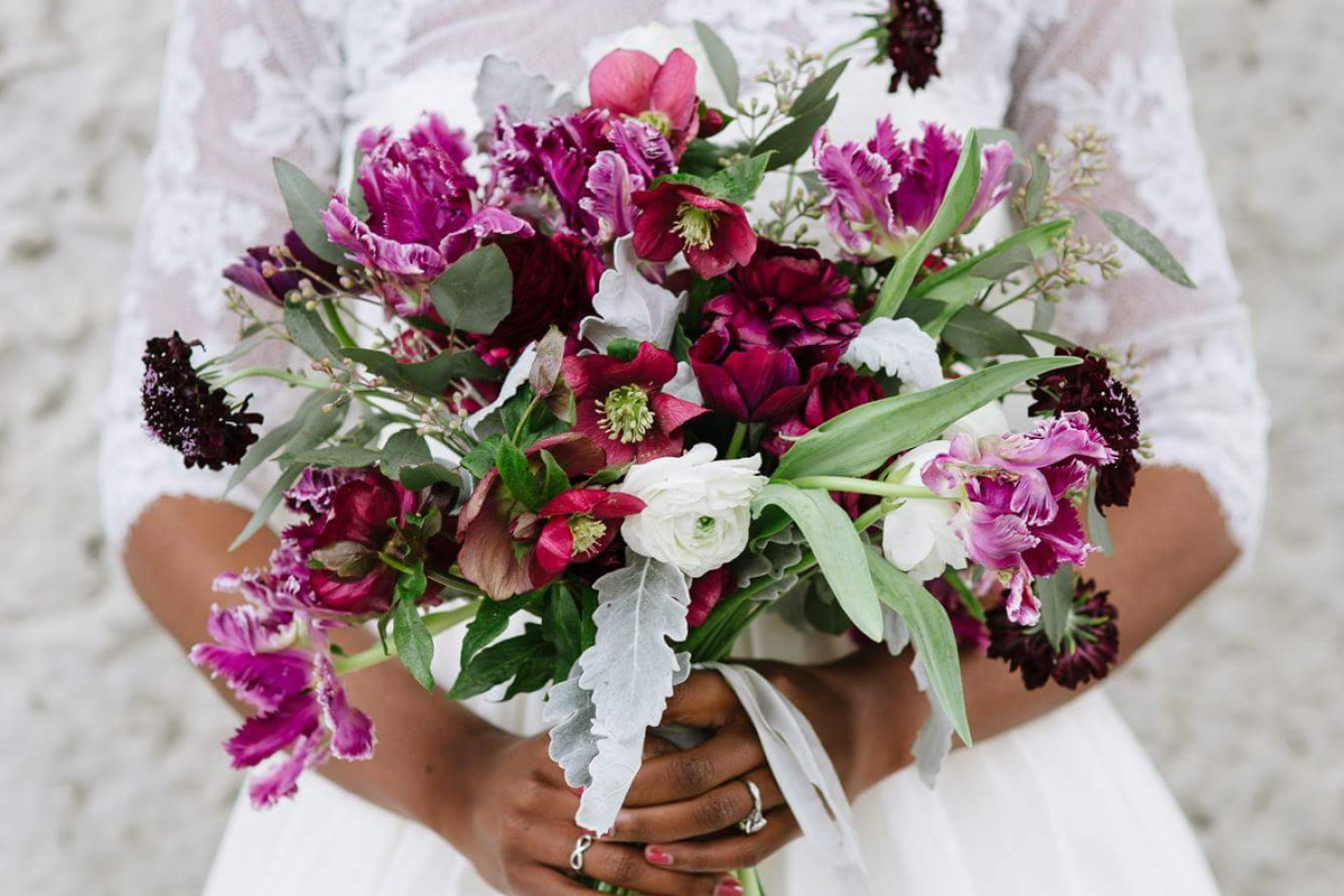 5 Things You Should & Shouldn't Splurge on for Your Wedding!
If you haven't noticed by now, adding the word "wedding" to anything makes it exponentially more expensive. The Simply Golden staff put together a list of areas where you can cut costs and a few areas where it pays to splurge!
SPLURGE
1. The Photographer: Your wedding day will be a whirlwind. It's this magical day that you've been planning for months, maybe even years and it flies by. One minute you're sipping mimosas with your squad and the next you're waving goodbye to your friends and family with your new hubby by your side. The photographer will help capture all of your special moments. A good photographer will get all of the details, big and small. They'll be there to capture the moments that you can't witness. When you look back on your wedding a good photographer will make you feel like you're reliving the best day of your life over and over again. 50 first dates anyone?
Pro-tip: Hire a photographer with a second shooter.
2. Wedding Coordinator: No one wants to be stressed on their wedding day. A wedding coordinator will be your saving grace. Your coordinator will be the point of contact throughout the entire day. You already have a lot on your mind, the last thing you want is to constantly be bombarded with questions about which tablecloth goes on what table. A good coordinator will make sure EVERYONE knows that to get to you, they must go through him or her. Your one job for the day is to relax and say "I do", your coordinator and their team will handle everything else, from setup to breakdown to tracking down that missing vendor. He or she will gather all the necessary information in prior meetings so that you and your significant other will not have to be bothered. #cantbebothered
P.S. If you're looking for a coordinator, we know a few!
3. Alterations: Even the most expensive gown can look . . . not so great if the fit isn't right! Be sure to get your dress tailored to fit YOUR body, not the body you wish you had. You want to make sure you can move comfortably in your gown— even after you eat. After all, you'll be wearing it all day!
4. Music: Your Spotify playlist is fine for cocktail hour, but for the reception, not so much. You want seasoned professionals that know how to work a crowd. The DJ or band can make or break your reception. If they aren't good don't expect your guest to stay much past dinner. Do your research when it comes to looking for music acts. Trust us it's worth the splurge.
5. Wedding shoes: Girl! You will be on your feet ALL day. Make sure you have comfortable shoes. Don't hear what we aren't saying: this isn't your excuse to drop a car payment on a pair of shoes, but you do want to make sure your shoes fit properly and are comfy! Think about it, it'll be hard to enjoy your honeymoon if your feet are covered in blisters.
SAVE
1. The Bar: Ah, the reason everyone is really here. Kidding! While an open bar sounds like a dream, you can save big by offering limited options. Think beer, wine, and one or two signature drinks. This saves you money and keeps your guests from overindulging.
2. Cake: Point blank wedding cakes are expensive, and they rarely taste as good as they do at the tasting. Unless you're super traditional and really want a cake we recommend opting for a dessert bar or maybe even a donut wall. You'll save hundreds of dollars and your guest will be just as satisfied.
3. Flowers: Now hear us out, we aren't telling you to nix flowers completely— we aren't crazy. We're just saying maybe you can cut back. Flowers really add a lot to the ambiance, but they can easily break the bank. For example, you can consider reusing the bridal bouquets as centerpieces. You're paying a pretty penny for them, might as well get your money's worth out of them.
4. Favors: Unless your party favors are something edible or functional, they're probably going to end up in the trash or worse—in a junk drawer. Do yourself a favor and skip out on these bad boys. See what we did there? You can thank us later for that one.
5. Wedding programs: When was the last time you took a wedding program home? Exactly. Wedding programs are nice to have especially if they're functional (think fans in the middle of July), but they are just that . . . "nice to have". Programs can cost hundreds of dollars and most people never take a second glance at them. Skip out on the programs and reallocate those funds to a different part of your budget (see splurge section.) Anything on this list surprise you? Let us know!